Jack Brooks being investigated by Somerset for tweets sent in 2012; two separate messages included racist language; Brooks says: "I acknowledge that the language used in two tweets I made in 2012 was unacceptable and I deeply regret using it."
Last Updated: 18/11/21 7:56am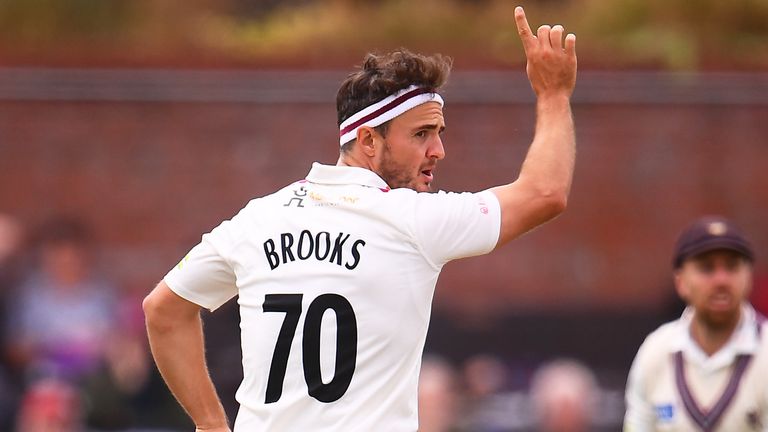 Somerset are investigating Jack Brooks over historical tweets that included racist language.
A Somerset statement read: "Late on Sunday evening, Somerset County Cricket Club was made aware of allegations regarding one of our players, Jack Brooks.
"An investigation was immediately launched and is ongoing.
"It would be inappropriate for the club to comment further until this process has been concluded.
"A further statement will be made in due course."
Brooks tweeted "Cheers N****" to Tymal Mills in 2012 in response to Mills tweeting about England winning a series in Sri Lanka.
He sent an identical tweet to cricketer Stewart Laudat, also in 2012.
In a statement, Brooks said: "I acknowledge that the language used in two tweets I made in 2012 was unacceptable and I deeply regret using it.
"I unreservedly apologise for any offence caused to anybody who may have seen these tweets."
Brooks, who was named in Azeem Rafiq's statement to MPs this week, also said he has apologised to Cheteshwar Pujara for calling him 'Steve' and accepts that "it was disrespectful and wrong to do so".